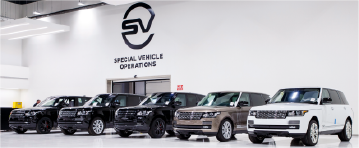 What is an SV Vehicle?
Luxury, performance and technology taken to the highest levels to create unique Land Rover vehicles.
SVO (Special Vehicle Operations) offers halo models, limited run collectors' editions and high-specification vehicles. 
Every car showcases the best of Land Rover with stunning performance, unsurpassed luxury and cutting edge technology. Browse our SVO Land Rover models below and then schedule a test drive at our Peabody Land Rover dealer.

Sorry, no items matching your request were found.
Reset Search