Have you found yourself wondering, "where can I find Land Rover cars near me?" If so, head to Land Rover Peabody to explore our incredible inventory of luxury SUVs. We have a vast selection of new and used Land Rover models. Even though our inventory is already impressive, we're always looking to expand on it. That's why we want to remind customers that we accept their trade-ins, too!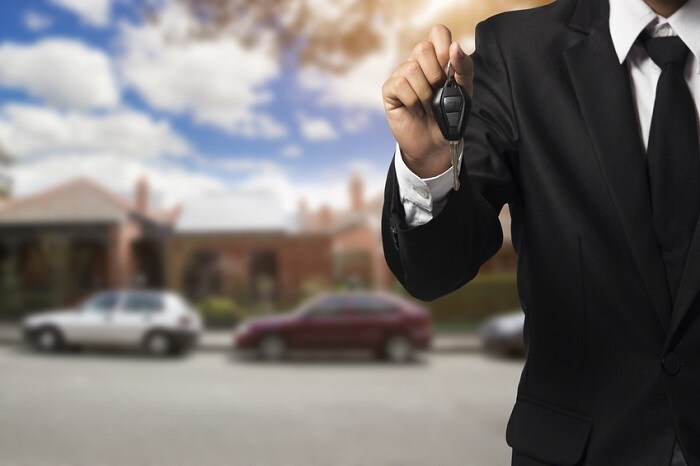 Reasons to Trade Your Vehicle In
If you decide to trade in your car at our Land Rover Dealership near Andover, our sales associates will make the entire process as hassle-free as possible. Alternatively, if you decide to sell your used car to a private buyer, you might be subject to all sorts of hidden fees. For example, you may have to pay to advertise the car or to get it inspected prior to its sale. It's so much easier to just trade your car into our Land Rover dealership Near Newton, where we will perform a quick inspection and offer you a fair price based on the car's Kelley Blue Book® value. You can even research the value of your used car online by using our simple Value Your Trade tool. All you need to do is enter the car's make, model, and year.
Steps to Trading In
Once you finally make the decision to trade in your car, there are a few other things you need to do before the trade is finalized. First off, make sure you locate all of your vehicle's paperwork, including the owner's manual and title. Our Land Rover dealers need these documents in order to resell the vehicle. Land Rover Peabody also recommends that you do a thorough inspection of your vehicle before trading it in. Remove all of your personal belongings and remember to check the trunk, glovebox, and other lesser-seen areas.
Next up, drive your used car to our Land Rover dealership at 247 Newbury Street. Once you're here, a helpful Land Rover dealer will walk you through the rest of the trade-in process. You can even check out our showroom to see if there's a new Land Rover model you'd like to take home in its place.